The Qutub Minar was our last monument we visited in Dehli. By the time we reached this monument I was pooped. It was late in the day and very hot/humid; so needless to say I was distracted when the tour guide was talking. He honestly seemed over it, too. This citadel, if I remember correctly is 28 flights of stairs to climb. I'm probably wrong, but you can see how small the people are compared to the Qutub Minar in the picture above. What did interest me was the intricate detailing everywhere. I think their script is beautiful.
The architecture of this monument reminded me a bit of Ankor Wat in Cambodia. I love a good colonnade
One thing to note about this trip: I didn't use any scary toilets. That was a relief to me as scary bathrooms give me anxiety. That's one reason why I always talk myself out of China. I just can't do the squatty toilets with other people's stuff in it.
Something that was also interesting to me was the amount of Indian people at all our monuments. I suppose I was surprised there weren't more tourists. We later found it it was because of monsoon season. I guess when it's peak season it's super crowded and flooded with foreigners. We also noticed that of the tourists we did encounter, we rarely saw americans or people under the age of 50. I thought for sure I'd see more backpackers.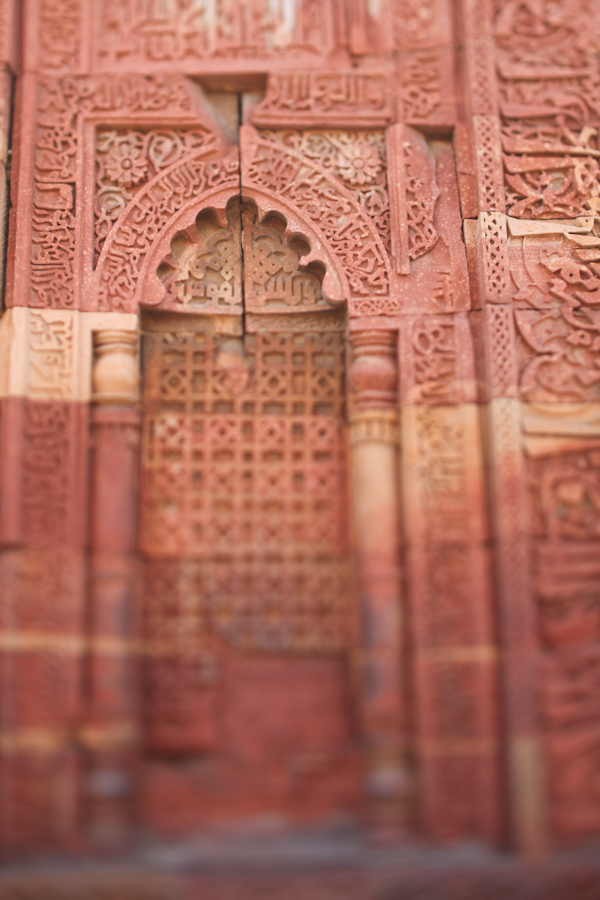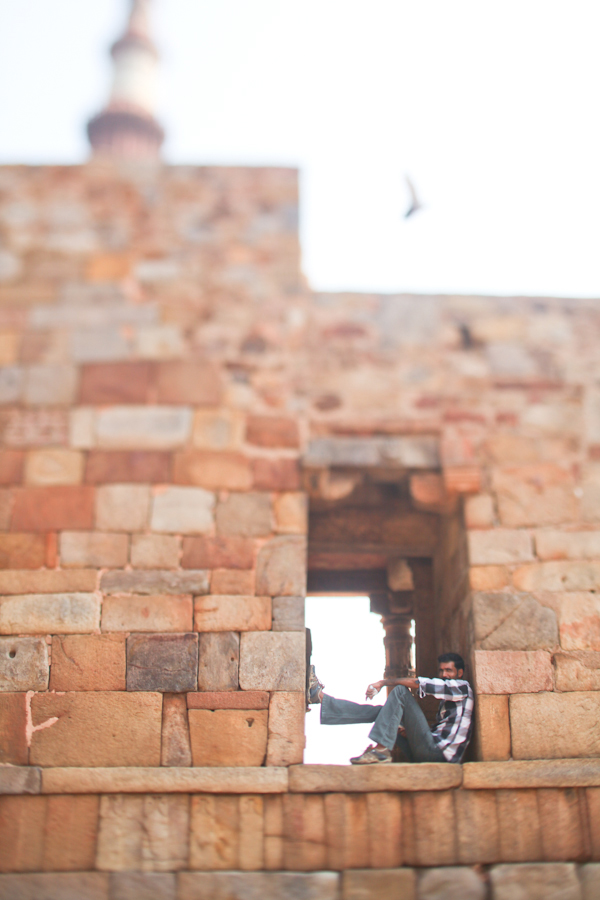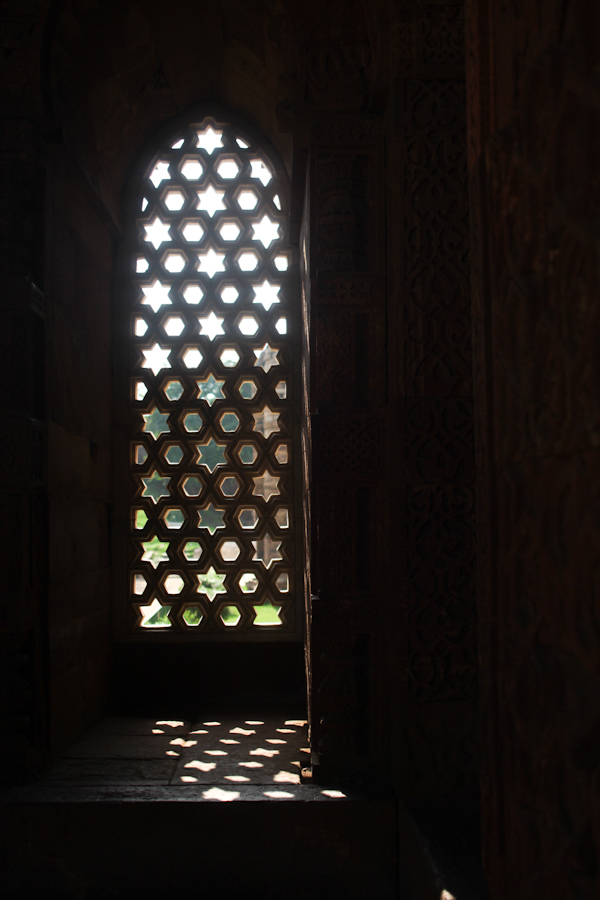 After visiting the Qutub Minar, our tour group separated into our subgroup. The other group went to eat some authentic India food while my friends and I went to a market to go shopping. The market was alright, but by then I was exhausted, I just wanted to go back to the hotel. I went to bed that night around 9pm. I was super pooped!